The kind folks at Jim Henson Productions sent me some awesome Mirrormask art as well as some interesting reading. Enjoy!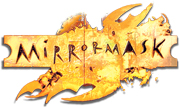 This one's my favorite. Notice the two small people on the bottom left...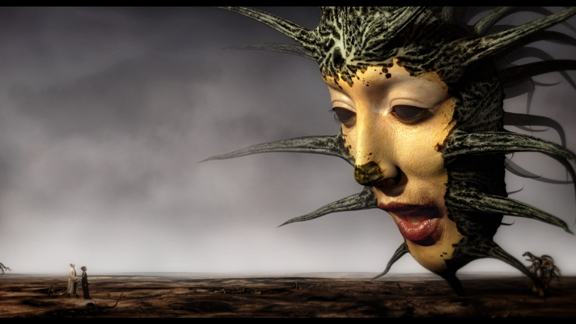 And I love this one, too, because I love Alice in Wonderland and this seems to me to be a great Cheshire Cat-like image.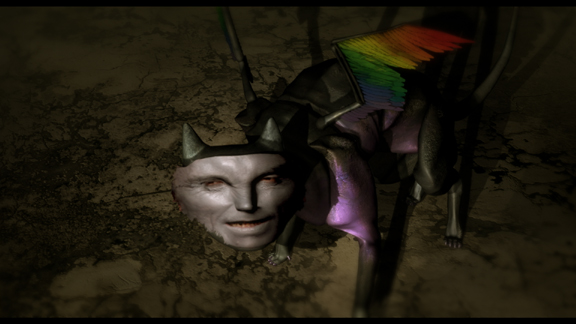 --
Here's a brief description of the movie (from the Jim Henson Company):
MIRRORMASK is a groundbreaking effort from director Dave McKean with a screenplay by Neil Gaiman. Teaming up with The Jim Henson Company, they combine live action with digital animation in a spectacular concoction that will dazzle audiences across the board.

MIRRORMASK tells the story of Helena (Leonidas), a fifteen-year-old girl working for her family circus, who wishes-quite ironically-that she could run away from the circus and join real life. But such is not to be the case, as she finds herself on a strange journey into the Dark Lands, a fantastic landscape filled with giants, monkeybirds and dangerous sphinxes. On her quest to return home, Helena searches for the Mirrormask, an object of enormous power, which is her only hope of escaping the Dark Lands.

A dark fantasy with elements of THE DARK CRYSTAL and LABYRINTH, MIRRORMASK is a thrilling new chapter in the celebrated careers of Dave McKean and Neil Gaiman. Filled with imagination and unforgettable imagery, and fully realized with the help of CGI, MIRRORMASK is a visual and psychological menagerie of dreamscapes, nightmares and otherworldly creatures.
--
Here's what Dave McKean had to say about his experience:
"I don't know where to start, every day was a steep learning experience…

I would say I have learned most about my own strengths and weaknesses. I have a tendency to fall in love with the purity of a formal solution to a problem, and then I just become blind to its possible flaws, and any little changes made feel like they are watering down the idea. I think this caused several difficulties on the film, and I think I'll be conscious of that tunnel vision from now on.

Editing is always a wondrous experience, an alchemical experience. But on this film, working with an editor really for the first time, and noticing his approach, continually 'on the story', was a big lesson. Any block of dialogue in the script longer than three lines looked suspiciously like fat needing to be trimmed. We cut our penultimate edit, which didn't have any scenes or large chunks to shed, down by ten minutes just by trimming frames, and the odd shot. I have no idea where all that fat came from, but it really helped.

I have also learned that you don't start up a new computer-rendering studio during production. The little blighters need at least three months to get to know each other before an animator goes anywhere near them. And finally, I learned that computers are as human as the rest of us. Our technical director named all the machines after different bands. The four Macs in the edit suite were named after the Beatles; fair enough, I was John. But then we needed a fifth so he named it Yoko, and they all stopped talking to each other."

--
For even more information about the movie and the people behind it, here's the entire press kit.
--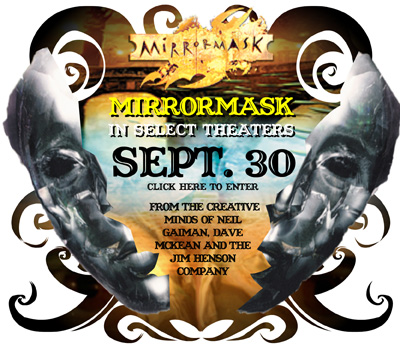 Design and content are copyright 2001-2006 Peter Karpas.
All characters and art are copyright 2001-2006 their respective creators.
Publications, titles of publications and characters appearing therein are ©, ® and/or ™ of their respective publishers, authors or creators.